Study GOVT Affiliated FASHION DESIGNING INSTITUTE at TRYTOON ACADEMY-CALL-9437000960 ranked best leading Fashion Design Institute in bhubaneswar,odisha, provide Govt Affiliated Master Degree in Fashion design course,Bachelor degree in Fashion design course,Diploma in Fashion designing course and short term certificate Fashion design Courses for the students have interested in making career in Fashion design education. TRYTOON ACADEMY affiliated by utkal university of culture and recognised by GOVT of Odisha pursue popular and most demanded fashion design courses for thus students interested to making career in fashion designing courses and provide all the fashion designing students for Internship and 100% guarantees placements after  complete Fashion designing courses.
TRYTOON ACADEMY Fashion institute is known as one of the best Fashion Designing institute in Bhubaneswar,Odisha which offers some of the most popular Fashion Designing Courses like Master degree in Fashion design,Bachelor degree in fashion design,diploma in fashion design and many short term courses in fashion design. Which institute is best for fashion designing? Institute offer best facilities and top placement all the year also deliver world class education to creative design students, so Trytoon Academy is best for Fashion designing institute in Bhubaneswar,odisha. According to the current educational system unemployment is very important factor for all the students who have completed 12th or graduation. Which is best career after 12th or graduation? Fashion design industries is the second largest industries after agriculture so it have lots opportunities for jobs in india and abroad,so choosing fashion design career after completed SSC,12th in any streams,10+2 or after graduation it have great choice for bright future.
Fashion Design Course Module and Course Plan are well designed by experts faculties at TRYTOON ACADEMY to deliver quality of education to our students so that we proud to be the Best Fashion Designing Institute in Bhubaneswar odisha.Our Fashion designing Programmes consists of Basic, Intermediate and Advanced levels with modules like Fashion Theory, Pattern Making Theory and Practical, Illustrations, Textiles, Merchandising and Management. Trytoon Academy offer various Fashion Design Courses for different duration like Master degree in Fashion design,Bachelor degree in Fashion design,Diploma in fashion design,Certificate course in fashion design are designed fashion theory includes general fashion design concepts, fashion types and cycles, dress and style glossary, fashion history and costume designing, elements and principles of designing, basic principles in fashion design, color theory and applications, Fabric selection, Indian and International designers, fashion show and exhibitions basics and techniques. Fashion Illustrations consists of strokes, sketching, drawing skills and techniques, drawing human figures, application of illustrations, bent sketches, photo analysis, garment illustration, styling techniques, hair styles and fashion accessory designing.
Two years Fashion Design course,Duration-2 Years and 4 Semester,Eligibility-Graduation in Any Stream
Trytoon Academy provide Master Degree in Fashion design having two years course syllabus and eight semester course module for  eligibility gradation in any stream, The Master in Fashion Design syllabus includes fashion studies with intensive studio practice which students  will imagine their own creative vision as they meet the challenge of designing new clothing and accessories for existing fashion brands. Master in Fashion design courses contains  Basic of Fashion Designing,Sketching & Visual Arts,Apparel Marketing & Management,Traditional Textile & Costume,Draping & Grading,Pattern Making,Garment Construction & Technology,Fashion Merchandising,Tye  And Dye,Quality Control,Embroidery & Surface ornamentation,Textile Science,Fashion Forecasting,Project Work And Market Survey,Portfolio Making, Fashion Show etc.
After graduation for higher study  post graduate course you can join Masters degree in Fashion Design offers an opportunity to take up a creative career in fashion and clothing industries at Trytoon Academy,Bhubaneswar,Odisha . As per the growth of fashion industries, It holds great potential for employment opportunities in designer stores, luxury brands & apparel retail brands. In a globally competitive fashion environment, a fashion designer must possess significant, skills and professional attitude to give shape to creative ideas through technical interpretation and creative researched works. Master degree in Fashion design provides opportunities to students to gain live experience through industry interaction, internships and live projects  which Trytoo Academy facilitated to help students develop a perception of complete product development process right from concept to consumer. Experts from the industry are often invited by our college at Trytoon Academy for group discussions , update students about the state of art technology implemented and used widely in the Fashion industry.After Completion of MDFD [Master Degree in Fashion design] student have to submit Portfolio before moving Internship & Placement.
APPLY ONLINE FOR MASTER DEGREE IN FASHION DESIGN COURSE
Four years Fashion design course,Duration-4 Years and 8 Semester,Eligibility-10+2 in Any Stream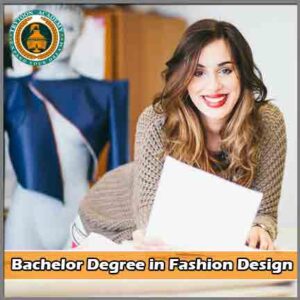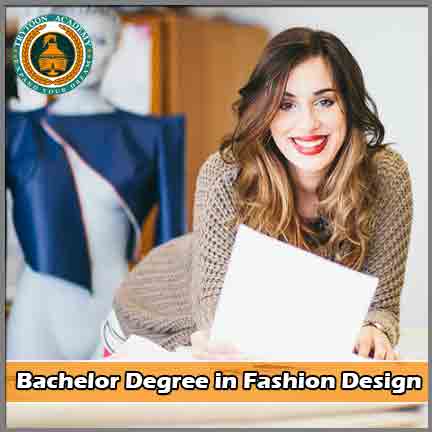 This Bachelors Degree in fashion design course have 4 year and six semester which we provide complete fashion design module with internship and placements. These courses offer you an opportunity to explore the relationship between creativity, production technology and commercial feasibility. You will acquire practical and business skills to succeed in a highly competitive Fashion industry.The course are evolved with through insight and understanding of market and consumer behavior, materials and production process. Trends and forecast interpretations, business practices and finally the strategic application of design in a largest business context from the macro perspective.To get admission in best fashion design institute in Bhubaneswar odisha ,students find Trytoon Academy as top ranked government fashion design college  in odisha affiliated by utkal university of culture.
After completing a Bachelor Degree in Fashion Design, graduates can go on to a huge variety of exciting and lucrative jobs in all parts of the fashion industry. Trytoon Academy provide internship and campus placement for each Bachelor degree in fashion design students after submission their thesis portfolio reports. Many program alumni find careers in the fashion design field as trendsetting designers, executives in the apparel business, teachers of design, textile specialists and other prestigious professional jobs. Fashion is a growing and changing field. You can stay on top of the latest innovations with a degree in design.
APPLY ONLINE FOR BACHELOR DEGREE IN FASHION DESIGN COURSE
Three years Fashion Design course,Duration-3 Years and 6 Semester,Eligibility-10+2  in Any Stream 
This Bsc in fashion design course have 3 years and Six semester to develop understanding of elements of design (point, line, pattern, shape, texture, color form& space) and develop understanding of principles of design (balance, rhythm, harmony, proportion, emphasis & variety).This course help to understand & analyze the effective use of elements / principle of design & fashion in the garment design process. The programme equips students to pursue wide range of careers in apparel production, quality assurance, garment technology, sourcing, product development, sourcing, project analysis, production planning, and system analysis and software application. his is a multi-disciplinary, technology-oriented field, which prepares students to meet the requirements of newly emerging challenges of the apparel sector. The key focus area of fashion technology is the core apparel manufacturing technology, with emphasis on best practices coupled with understanding and application of Information Technology. Professionals of fashion technology can significantly contribute to the fashion technology domain of the apparel industry.
The details of course subject find in Bsc fashion design courses are Fashion Design,Fashion Styling and Image Designing,Leather Design,Jewellery Design,Communication Design which  focuses on strengthening the understanding of varied elements that encapsulate the world of Fashion and Apparel Design. Eligibility for taking admission in Bsc fashion design is 10+2 or above in any streams.Trytoon Academy have very nominal course fees for Bsc in Fashion design course ,for admission bsc fashion design course students have to get registratioRs-10,000 by apply online in our website .
APPLY ONLINE FOR Bsc DEGREE IN FASHION DESIGN COURSE
Two years Fashion design course,Duration-2 Years and 4 Semester,Eligibility-10+2 or Graduation in Any Stream
This two year Diploma programme in Fashion Design & clothing Technology in Male, Female and kids emphasizes on practical industry oriented training. This intensive design & technical program emphasises on the detail knowledge of the subject backed by research & thematic working. The basics of all the subjects are imparted as compulsory training to enable a student to be at ease in all the departments of the industry , whereas the specification is offered in the area of interest. The Fashion designing course aims at placing the students in high professional level in the export as well as Domestic market. list of all Diploma in Fashion Design colleges/institutes in bhubaneswar listed on Odia directory. Get all information related to admissions, fees, courses, placements, reviews & more on Diploma in Fashion Design colleges in bhubaneswar to help you decide which college you should be targeting for Diploma in Fashion Design admissions in odisha.
Trytoon Academy provide 100% guaranteed placement after complete internship Diploma in fashion design course.Our fashion design institute official tie-up many fashion design industries for provide jobs opportunities in Tommy Hilfiger, Levis, Lifestyle, Mysore Saree Udyog, Himatsingka Seide Ltd, Malabar Gold, Shoppers Stop, Prestige Group, Raymonds, Ganjam, Amazon, Louis Philippe, Tesco etc.
APPLY ONLINE FOR DIPLOMA IN FASHION DESIGN COURSE
BOUTIQUE DESIGN COURSE-Learn women entrepreneurship
One year Fashion design course,Duration-1 Year and 3 Modules,Eligibility-10th or above in Any Stream
Fashion Design course for one year diploma is specially design for boutique Management course both for married and unmarried women have willing to getting open her own boutique shop. One year Boutique design course have different aspects of fashions like its origin, its inspiration, and original prototype learn through workshops, fashion shows, etc and get expertise in their area of specialisation.This course introduce the student design skill and application in our campus to enable the design professionalism as per the fashion industries requirements. So we are providing the remarkable design studies in different subject to achieve the most important skill in fashion design industries and meet the expertise techniques in our college by the environment of expert team faculties .These course contain Sketching, color theory, lines & shapes, element of design,Fashion theory which is improve the art of fashion skill to initiation. Textile knowledge provide to improve in fabric design, texture, pattern which inspire the design passion through lots of sparks by our professional members. Sewing techniques for men and women garments developed the application skill for our students,beside of this we provide the knowledge of Fashion illustration, Fashion drawing skill that giving the knowledge of art and design in fashion design course. Fashion visualization subject we are giving more important to developed hi-tech skill in fashion industries like Fashion CAD, Fashion illustaration,Fashion pattern making by the software of AutoCAD, Photoshop , Illustrator and coral draw etc.
When you join Advanced Diploma in boutique Management course, you are initially taught how to prepare clothes. The founding principles of design, collection and use of textiles will be gradually exposed to you. As students continue through the course, they learn the application of the latest practical skills while they learn about creative design. They are also educated on business aspects of fashion design. 
APPLY ONLINE FOR ADVANCED DIPLOMA IN FASHION DESIGN COURSE
Short term Fashion design courses,Duration-1 Month to 6 Months,Eligibility-10th or above in Any Stream
Three months Fashion design course is called as short term certificate course in Fashion design we developed these courses for very short time to extract expertise in specific design skill like Certificate in Embroidery Design, Certificate in Indian Embroidery ,Certificate in Garment Construction – Ladies Wear ,Certificate in Garment Construction – Kids ,Certificate in Soft Toys Design, Certificate in Fabric Design.
Short term fashion design courses in Bhubaneswar provide Trytoon Academy in various modules like 1month fashion design course,3 months fashion design course and six months fashion design courses which pursuing this course will enable a person to understand the different aspects of pattern making and tailoring in a shorter time frame.
One month fashion design course have software courses like Autocad-Fashion CAD,Adobe illustrator and coral draw for Fashion illustration,adobe photoshop for pattern making and portfolio making.
Three months fashion design courses are very useful course designed for people who wish to learn various design patterns to make garments. Pursuing this course will enable a person to understand the different aspects of pattern making and tailoring in a shorter time frame.The subjects include for 3months fashion courses are Basic Illustration ,Colour Theory,Hand Embroidery,How to take basic measurements,Basic Machine Stitches – Structural Design Stitches,Different types of Sleeves and Neckline Finishes,Pattern Making etc.
 Certificate in Embroidery Design

 Certificate in Indian Embroidery Design

 Certificate in Garment Construction – Ladies Wear

Certificate in Garment Construction – Kids Wear

 Certificate in Fabric Design

Certificate in Fashion CAD

 Certificate in Fashion Visulisation.[Adobe Photoshop,Adobe Illustration]
APPLY ONLINE FOR CERTIFICATE IN FASHION DESIGN COURSE
Fashion Design Institute over view
Trytoon academy Institute of Fashion Design is ranked as one of the best fashion institute listed  in Bhubaneswar thus students are searching for which is the top fashion institute?. Trytoon Academy is always have it own educational pattern affiliated to Utkal university of culture and recognized by govt of odisha for delivering quality education, Practical work, Industry visits, fashion shows participation are few of the activities that might boost your skills to a professional level and stand for world class fashion design institute in Bhubaneswar,Odisha. Which is the best and affordable fashion institute? Trytoon Academy is the affordable fashion institute in Bhubaneswar have nominal course fees that can affordable by all the students who have interested for making career in Fashion design course.
Admission procedure for taking Fashion design courses are very simple ,first way students can visit our Fashion Design College near Bhubaneswar, Odisha  and find Apply online which you can register your Name details after that our admission department will help you to get enroll your choice Fashion design course.
Placement in fashion designing institute is very vital for all the students, so Trytoon Academy have tie-up with various official fashion design industries ,thus we provide 100% guarantees placement in Fashion designing courses after completion of internship.
Become a successful fashion design it is very important skill required for all the students who want to make career in Fashion industries are Good Drawing Skills,Creativity,Artistic Thinking,Innovative Skills,Observation skills to look for Detailing,Competitiveness,Good Communication Skills.
Fashion design Institute | Fashion Design College | Fashion Design Courses in Bhubaneswar, Odisha
Fashion design career is not only passionate art and design skill but it is a myriad technology to analysis everything aspects of points. So In Trytoon Academy our experts groom faculties initiate all the students by sparking creativity,generating new ideas, filled sense of design, making conceptualise, digital visulisation, self research, and professional presentations which made them successful future fashion designer. Fashion design based on many forms like sportswear, menswear, womensware,kidsware etc so students have many specialisation and research to make different concept and produce in new fashion.
Trytoon Academy has unique education system to maintain world class education in career of fashion design course in bhubneswar state of odisha. So it is top fashion design college in bhubaneswar and leading fashion design institute in bhubaneswar odisha. We provide the many career in fashion design courses which meet the industries expertise to complete the courses in Trytoon academy Bhubaneswar.
Trytoon Academy as listed best fashion design institute in Bhubaneswar,odisha provide all kind of fashion technology career course like Master degree in Fashion design,Bachelor degree in Fashion design,Diploma in fashion design,Certificate course in fashion design with job training and placement tie-up with many top fashion industries. Our fashion design course module  are absolutely fashion industries modulated and practical research oriented so that students have sparks innovation ideas and creative designer.Our education delivered is reflected in our institute that nurtures socially responsible and globally competitive design professional have alumni students  of our college giving feedback for top college for Fashion design institute.Inspiration thoughts and motivated attitude of critical thinking along with hands-on skills for providing solutions for real world problems. Creating design environments research based teaching and learning that fosters interdisciplinary design education in our college campus that is way our next generation is also looking for The Top Fashion Design institution for their bright future.To get admission in best fashion design institute in Bhubaneswar odisha,students find Trytoon Academy as top ranked fashion design institute in Bhubaneswar affiliated by utkal university of culture. and recognised by GOVT of Odisha.
FACILITIES PROVIDED-
Campus Placement Support.

Professional curriculum according design industries.

Faculty with real time production experienced.

Immediate up-gradation of training according to industry moderated.

Guest lecturers from industry experts.

Value added courses like job skills and Personal development.

Design visualization courses CAD, Fashion Illustration etc.

Studio visit for students & Study tours.

Practice LAB available 24×7.

Students activities for creative orientation.

Seminar Workshop etc.

Student internship scheme.
Unique Training Programmes
Textile Mill Visits

Garments Manufacturing Plants

Embroidery Units Visits

Production Units visits

Weaver's Village Visits

Printing workshop Visits

Live Workshops

Mall Visits For Brand survey

Textile Exhibitions

Textile Fairs, Trade Fairs

Fashion Events, to give them the required industry exposure.
Admission Procedure for Fashion Design courses:
Submitted passport size 4 Nos of photo copy.

 Submitted Academy Certificate 2 Nos of Xerox copy with verified by concerned admission authority.

 Submitted Residential prove certificate Xerox copy [Voter ID or Pan Card].

Attached Payment receipt Xerox copy.