---
Trytoon Academy organised the beautiful concept "Recycle and Upcycle " for our Fashion design students and Interior design students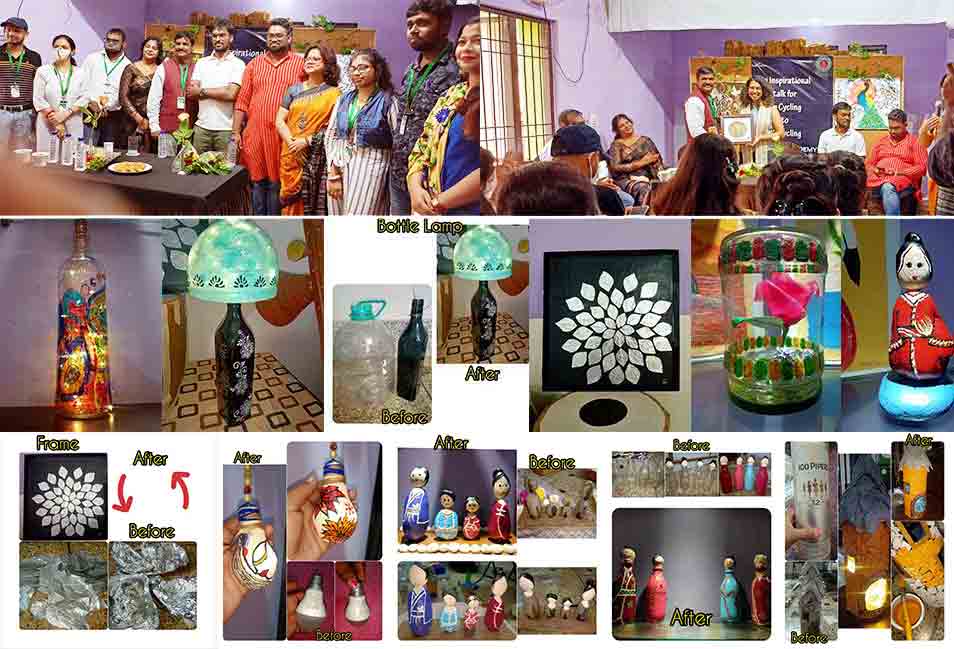 Trytoon Academy one of the best design college in Bhubaneswar provide Fashion design courses and Interior design courses affiliated to Utkal University of culture and recognised by government of odisha. We believe the design education all about research, visualisation, creativity and problem solving platform so it is required to provide 360 degree platform to our TRYTOONIN students to prove their potential like arranging different types of workshops ,seminars ,Class orientation programme, Appreciation and felicitation etc in our College Campus Trytoon Academy,Bhubneswar.
Unbelievable activities it's not one or two rather 360 degree Trytoonian Activities organised by Trytoon Academy one of the premier leading Fashion design and Interior design college in Odisha. We think many time How the Fashion design and Interior design students expose their potential and take interest in virtual realistic world for details and closer to design syllabus. It's really amazing. Throughout the year we conduct project work, workshop, orientation programme, seminars, webinars, exhibitions, industrial visit, site visit, expert talk, fashion show, field tour, study tour, social service ( such as plantation, distributing food & clothes in blind and orphan school, distributing mask and face shield etc to poor people), donating blood in camp, drinking water stalls in summer season, online FREE Design outlook orientation webinar , one month FREE value added classes in the pandemic scenario, providing internship for Polytechnic students etc for young mass.
So Trytoon Academy organised the beautiful concept "Recycle and Upcycle " for our Fashion design students and Interior design students to promote eco environment system to reuse their waste products in daily life so the make differentiate and analyse before the products looks and after they prepared ,we felt really nice product which we never thought in realistic.
We believe more on practical and training exposure for Fashion design courses and Interior design Courses. Our students are benefited with six months internship which is at times paid. We give maximum emphasis to time management as we know that we can't recycle time once wasted. Generally these are the secrets of our success. We develop team spirit and leadership qualities in each and every student. Technical expertise in building construction and execution is being enhanced. Model making is mandatory in each interior projects. Entrepreneur skills and business ideas are being implanted in student's mind right from the beginning. We actually think differently for student's betterment.
Trytoon Academy is always have dream to expand the future goal of top education so we deliver the quality of education in Fashion design career ,Interior design career and Hotel Management career.