---
Which is the most job oriented Master degree fashion design course after graduation?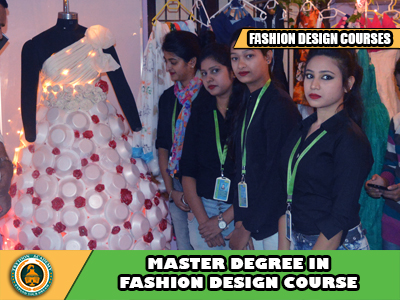 After graduation it is very important to choose such a career to meet immediate jobs for better future and earning money with satisfactory environment. As we know the basic human need is FOOD,SELTOR & COLTHS, so cloths is basic human need forever which is all about fashion,if you choose Fashion design career after graduation to take admission Master degree in fashion design Trytoon Academy provide 100% job assistance for all the students with internship of 6 Months. If you have done graduation in any stream you are capable to apply for mater courses in fashion designing. One and only thing students needed for this is passion towards fashion and should have good designing skills.
Definitely you can pursue Post Graduate Course in Fashion Design after BA,Bsc,Bcom, Fashion designing is one of the most demanded and glamorous career option find after graduation, this master degree course opens up various opportunities for the one who have passion and interest in this field. However, the job of a fashion designer is quite demanding as it involves meeting deadlines, traveling dusty roads to reach the local markets for procuring material, dealing with workers and managing a team effectively. The students who have interest to join fashion design career, passion and talent in this domain enjoy it's glamour, success & high compensation. It hardly matters if you have done graduation in Commerce, Science or Arts to apply for fashion designing courses
Master Degree in Fashion design is postgraduate degree program in fashion design combines advanced fashion design knowledge with expert business acumen. Students learn how to interpret market and trend analysis in order to create effective business plans and design concepts. They also hone their marketing, promotion and product development skills. Graduate students utilize advanced computer technology to create, design and manufacture their very own unique fashion designs.
Two years Fashion Design course,Duration-2 Years and 4 Semester,Eligibility-Graduation in Any Stream
Join Master degree fashion design course at Trytoon Academy which is best ranking fashion Design College in Bhubaneswar odisha. Subjects studied in fashion design programs range from pattern development and drawing to visual merchandising and advanced styling, depending on the master degree level.If you find best fashion institute or best fashion colleges taking admission Master degree in fashion design course for two year duration and eligibility of graduation passed in any stream.
M.Sc. in Fashion Designing: Career Prospects
Costume designer
Fashion coordinator
Graphic designer
Fabric buyer
Technical designer
Assistant fashion buyer
Seamstress
Fashion designer
Fashion store manager